PUBG: BATTLEGROUNDS LUNA PIENA CRATE Steam Key GLOBAL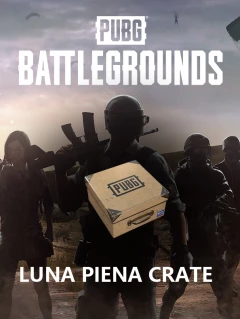 What is PUBG: BATTLEGROUNDS LUNA PIENA CRATE Steam Key GLOBAL
After redeeming the pubg LUNA PIENA CRATE You can open LUNA PIENA CRATE crate directly (no key is needed).
What's in the PUBG: BATTLEGROUNDS LUNA PIENA CRATE?
Randomly get 1 item ,Luna Piena Dress/Luna Piena Boots are Permanent items, and the Other items are 3 days!
How to activate?
Open the game and click the Game Store.
Click the left bottom corner and enter the code.
The item is now in your inventory.
Games
You may also like